National Academy of Medicine Elects 79 New Members
October 17, 2016
The National Academy of Medicine announced today the election of 70 regular members and 9 international members during its annual meeting.  Election to the Academy is considered one of the highest honors in the fields of health and medicine and recognizes individuals who have demonstrated outstanding professional achievement and commitment to service.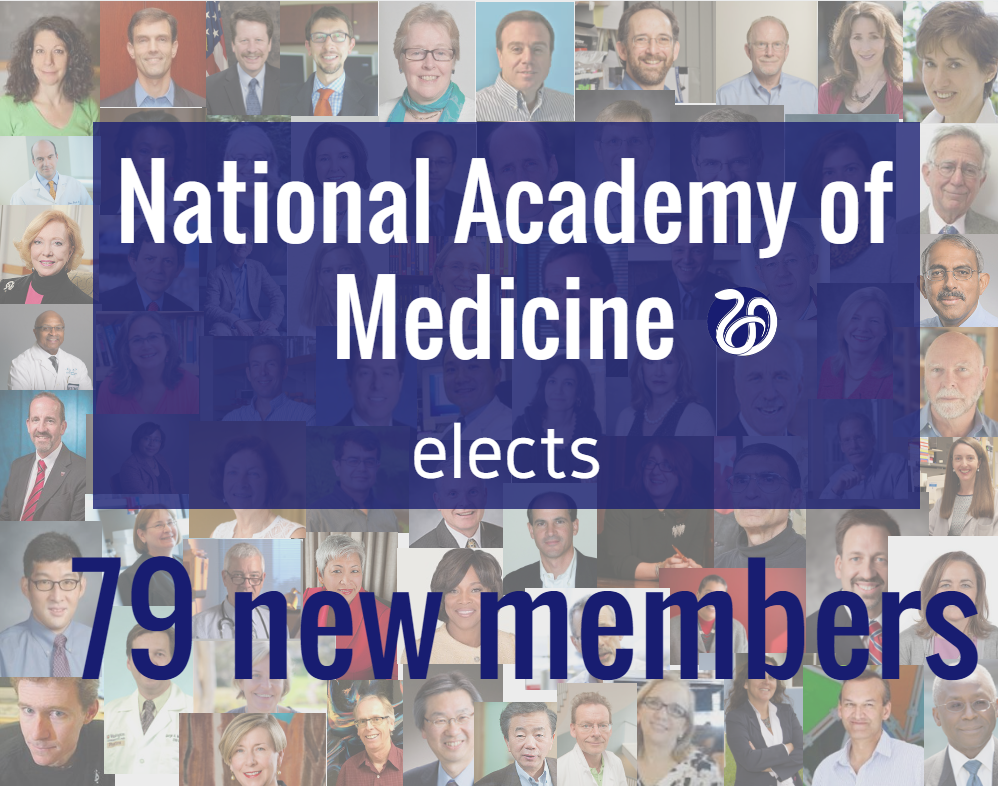 "These newly elected members are outstanding professionals who care deeply about advancing health and health care in the U.S. and globally," said National Academy of Medicine President Victor J. Dzau.  "Their expertise will help our organization address pressing health challenges and improve health, science, and medicine for the benefit of us all.  It is my privilege to welcome these accomplished individuals to the National Academy of Medicine."
New members are elected by current active members through a selective process that recognizes individuals who have made major contributions to the advancement of the medical sciences, health care, and public health.  A diversity of talent among NAM's membership is assured by its Articles of Organization, which stipulate that at least one-quarter of the membership is selected from fields outside the health professions — for example, from such fields as law, engineering, social sciences, and the humanities.  The newly elected members raise NAM's total active membership to 1,947 and the number of international members to 146.
Established originally as the Institute of Medicine in 1970 by the National Academy of Sciences, the National Academy of Medicine addresses critical issues in health, science, medicine, and related policy and inspires positive actions across sectors.  NAM works alongside the National Academy of Sciences and National Academy of Engineering to provide independent, objective analysis and advice to the nation and conduct other activities to solve complex problems and inform public policy decisions.  The National Academies of Sciences, Engineering, and Medicine also encourage education and research, recognize outstanding contributions to knowledge, and increase public understanding.  With their election, members make a commitment to volunteer their service in the Academies' activities
The newly elected member of the National Academy of Medicine from Virginia:
L.D. Britt, M.D., M.P.H., Henry Ford Professor and Edward J. Brickhouse Chair, department of surgery, Eastern Virginia Medical School, Norfolk